Registration is Free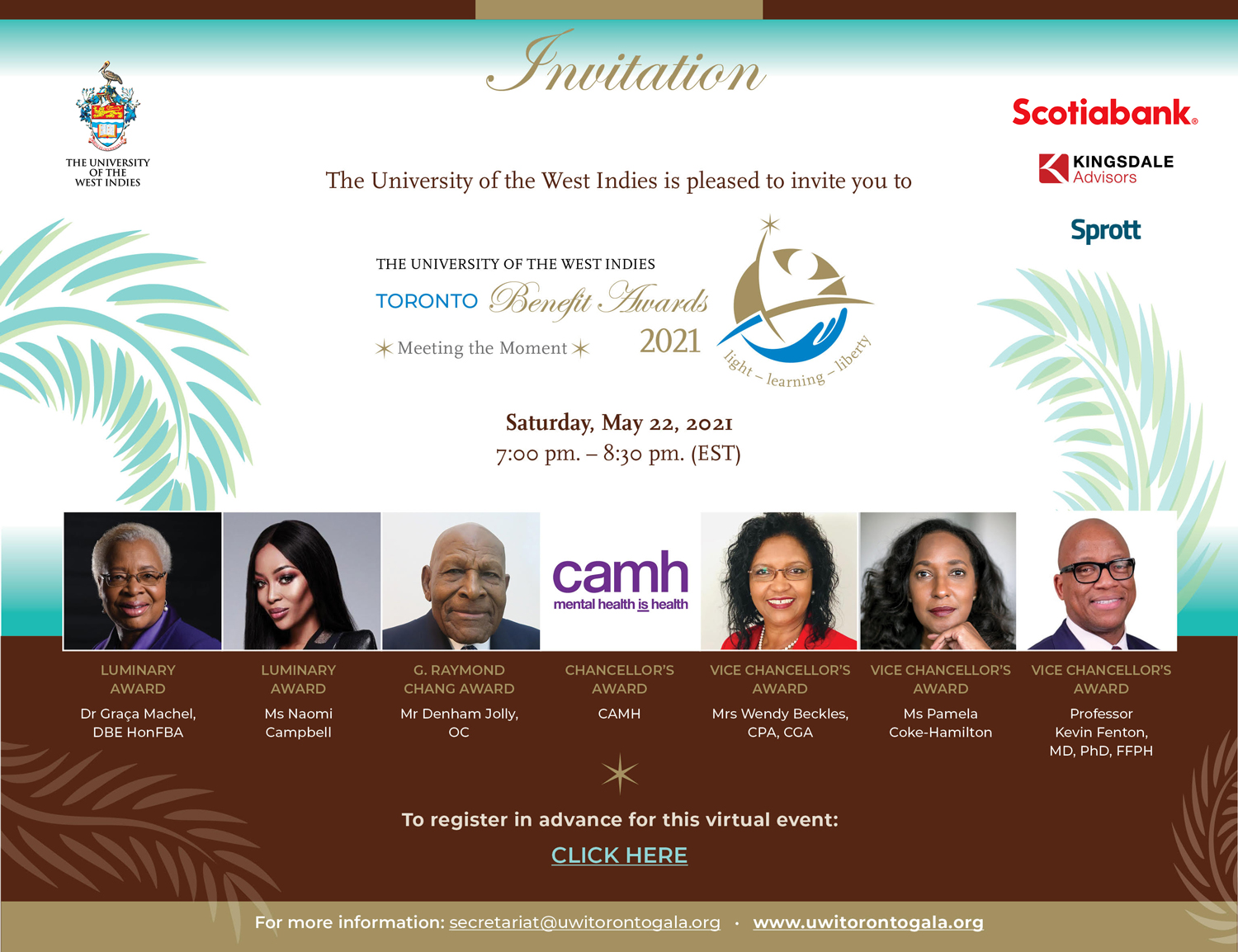 Join us for an evening of intimate stories from students battling the pandemic while still dreaming of higher education and a better life. Take a look at the UWI campuses and hear from UWI Executives about the road ahead. The evening will showcase and celebrate our 2021 Honourees, six amazing leaders of Caribbean heritage and one organization all meeting the moment in bringing their skills, talent and inspiration to bear as we confront the worst pandemic of our times.
This virtual event allows us to reach out beyond our Canadian shores to a global network creating a community of UWI supporters focussed on the same goal...to transform the lives of young people in any way they can.
This is a free event. Simply click on the image above to complete a brief registration form and you will be sent a Confirmation adding you to our global community space on May 22, 2021 at 7:00 p.m. (EST) /6:00 p.m. (Jamaica/Bogota Time)
We encourage you to donate to our students now or during the event on May 22nd.