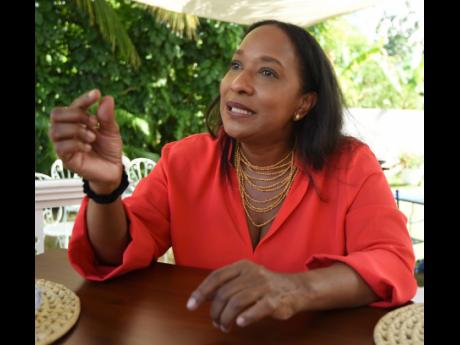 THE INT'L TRADE BOSS Jamaican Pamela Coke-Hamilton packs big punches on world stage
It is hard to mistake Pamela Coke-Hamilton for anything other than the high-powered, heavyweight international trade expert, diplomat, attorney-at-law and trailblazer she is, yet too often she is wrongly seen as the secretarial accompaniment to delegations at events.
Black, female and from the Third World – more specifically, a small island developing state such as Jamaica – how dare her be the executive director of the International Trade Centre (ITC), a body out of the United Nations Conference on Trade and Development (UNCTAD), where she previously served as director of the division on International Trade and Commodities.
Without fuss, she complies with requests to photocopy documents at meetings, and later when she takes her seat among them and signals that the boss is now in charge, gulps and gaping mouths are the result of the error.
Read full story at https://jamaica-gleaner.com/article/lead-stories/20220213/intl-trade-boss