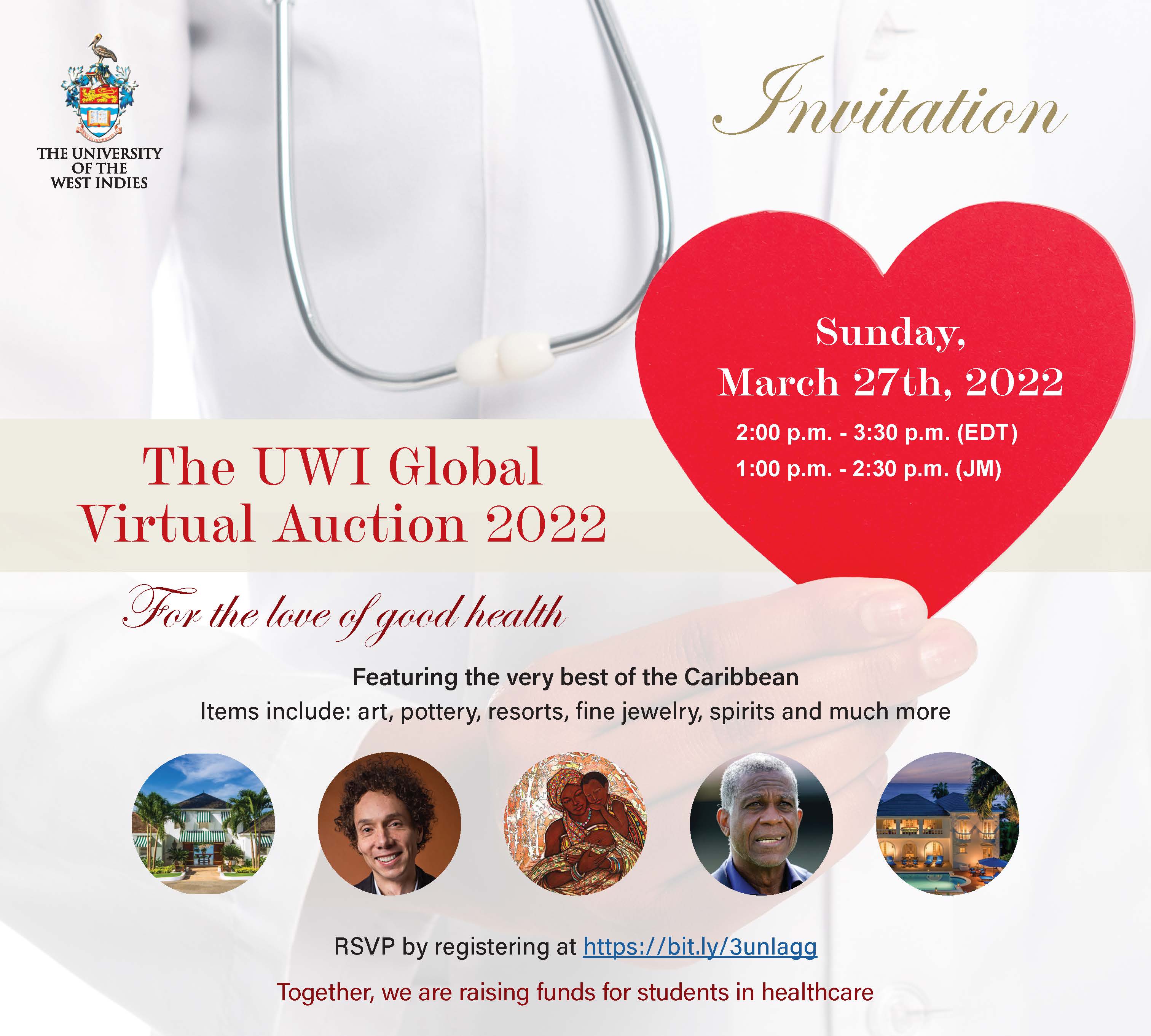 Join us for the UWI Global Auction on March 27, 2022
The University of the West Indies will be hosting its inaugural UWI Global Auction on March 27, 2022, at 2:00 p.m. (EDT), 1:00 p.m. (Jamaica/Bogota Time), for the benefit of a scholarship fund for UWI medical and healthcare students.
Register for the event at https://bit.ly/3unIagg.
The University of the West Indies (UWI) was established in 1948 with only 33 medical students and today almost all of the thousands of doctors and healthcare workers in the region have been trained by UWI. These extraordinary professionals have spent the last two years working assiduously to care for those who were afflicted by the worst pandemic to have broadsided our societies in a century.
Please join us on Sunday, March 27th as we recognize their dedication to their profession while raising funds for students who are currently in dire financial need.
The auction will feature the very best of items including resort packages at 5-Star hotels like Half Moon, Round Hill, Jamaica Inn and Strawberry Hill, to name a few, a collection of autographed books by Malcolm Gladwell, a half an hour conversation with Michael Holding about his most recent bestseller "Why We Kneel, How we Rise, spa packages, art, pottery, steel pan, fine spirits, jewellery and much more.
Don't miss out on these exotic prizes. Register now at the link below or in the invitation and join us for an afternoon of fun and great entertainment.