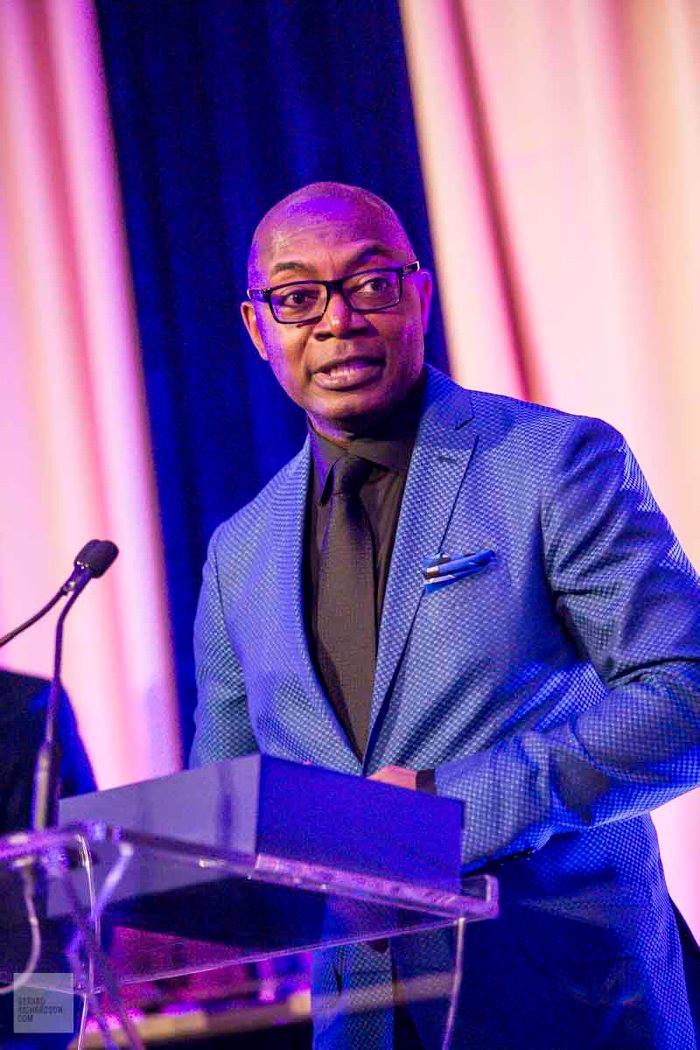 Mr. Stanley Julien
Stanley Julien, a well-respected banking professional, was born in Trinidad and later relocated to Montreal, Canada, at the age of 7, under the guidance of his determined mother. As the youngest of eight siblings, Stanley drew inspiration from the success of his family members and the vibrant cultural environment of the Montreal-based Caribbean Black immigrant community.
In his formative years at the Negro Community Centre, a cultural cornerstone in the Montreal Black community, Stanley cultivated a strong sense of pride in his heritage. Mentored by elders, he was taught math, English, piano, and African history, shaping his commitment to community development and fostering a deep appreciation for assisting others. Stanley himself started teaching young people English, math and African history at the Umoja day camps he once attended as a child.
Presently serving as the Head of the Special Accounts Management Unit – Canada at BMO Bank of Montreal, Stanley leads a team dedicated to optimizing economic returns, restructuring distressed businesses, and safeguarding and expanding assets within his purview.
His extensive banking career includes noteworthy roles such as Regional Vice- President – Commercial Banking, Atlantic Provinces Division, and Managing Director – Credit Structuring, Corporate Finance Division.
Beyond his professional pursuits, Stanley has been actively involved in community volunteer activities, demonstrating a passion for coaching and mentoring young individuals. In 1997, he co-founded the Canadian Association of Urban Financial Professionals (CAUFP) and served as its president in 1999. The organization is committed to encouraging young talent to consider the financial services industry as a viable career option, fostering professional development among its members, and advancing financial literacy within the black community.
From 2005 to 2010, Stanley chaired the BBPA National Scholarship Fund, overseeing the distribution of over $1 million in scholarships annually to more than 150 black students across Canada. His dedication to community development earned him the prestigious Planet Africa Award in 2007.
In 2022, Stanley was honoured as one of the 100 Most Influential Black Canadians by Afroglobal Television. He actively serves on several volunteer boards, notably as a founding patron of the Blackhurst Cultural Centre, a non-profit hub and destination that provides opportunities to experience the rich culture and history of Canadians of African and Caribbean ancestry. Stanley played a pivotal role in securing a substantial $750,000 donation from BMO to the Centre in 2023.
Additionally, he is a member of the Turnaround Management Association, the Insolvency Institute of Canada, and serves as the co-executive sponsor of the Black Professional Network within Bank of Montreal. In a heartfelt tribute to his late mother, (Christine Ross-Julien), Stanley established an annual scholarship in her name in 2020. Awarded to two Black university or college students pursuing degrees across various fields, the scholarship reflects his mother's belief in the paramount importance of education.
Stanley holds a Bachelor of Commerce degree in Finance from Concordia University, an MBA from Dalhousie University, and is recognized as a Fellow of the Institute of Canadian Bankers. Married to Karen for over 30 years, they share the joy of raising two adult children, Anisah and Akil.